The bond between the two sisters is something very special and it is important for them to always build upon it. What better way than to spend quality time together having fun.
Here is a list of fun things for sisters to do together.
Inexpensive Activities to Strengthen Bonds
At times, the most effective bonding activities are those that are free, such as creating unique nicknames for each other. Cherishing uncomplicated joys in life with your sister can be a great way to spend time together.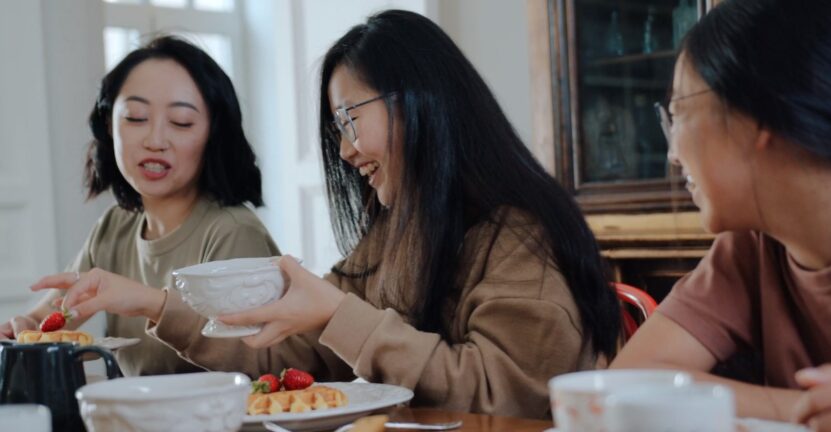 Sister Sleepovers
For sisters of all ages, a sister sleepover can be a fun and special bonding activity. Even if your sisters are grown up, you can still recreate the joy of childhood with late nights, movies, and snacks. Whether your sisters are young or old, this simple activity can bring you closer together and create cherished memories.
Pamper Each Other
Create a relaxing spa environment for your daughters to bond over. You can easily make DIY face masks using common household items. Encourage your sisters to pamper each other with hair masks, soothing cucumber slices on their eyes, and taking turns painting each other's nails. It's a great way to spend quality time together and unwind after a long day or week.
Binge-Watch Netflix
Encourage your teenage daughters to bond over a Netflix series by allowing them to binge-watch it during the summer or holiday break. Let them stay comfy in their sweats on the couch while they bond over the series they choose.
Even if older sisters live far apart, they can still partake in this bonding activity. Choose a show to watch and set aside one evening each week to watch it. You can either FaceTime each other while the show airs or call or text each other afterward to discuss the latest installment of the series.
Start Your Own Book Club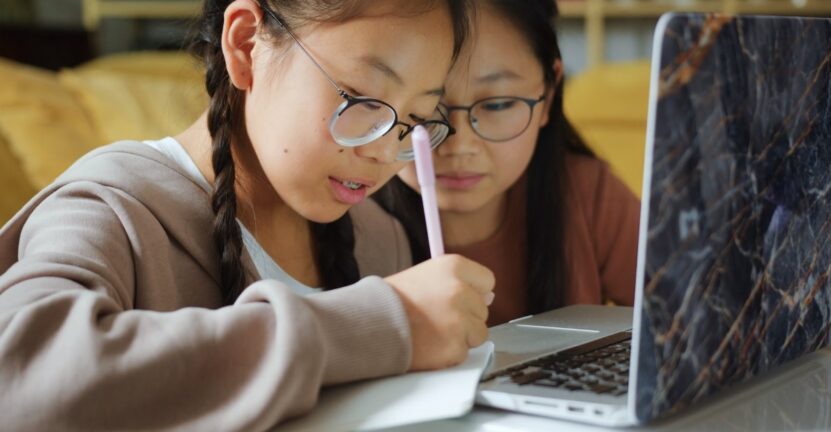 Strengthen your sisterly bond through reading. Select a book that both you and your sister will enjoy and start reading. You can assign chapters to read each week to discuss them, or simply talk about the book once you both finish. Another idea for book lovers is to each read a book and then swap them to discuss and share your thoughts.
Dance Until You Can't Breathe
Dancing is a cosmic form of therapy that transcends age. It can bring joy when you're happy, ease the pain when you're sad or angry, and help you bond with your sister.
Turn up the music, let loose, and dance until you can't catch your breath. It's a fun and energetic way to bond and connect with your sister, no matter your age.
Activities You'll Need To Borrow Dad's Wallet
Although these bonding activities might require spending some money, they offer fun experiences that will create unforgettable memories for you and your sister, as well as strengthen your bond for years to come.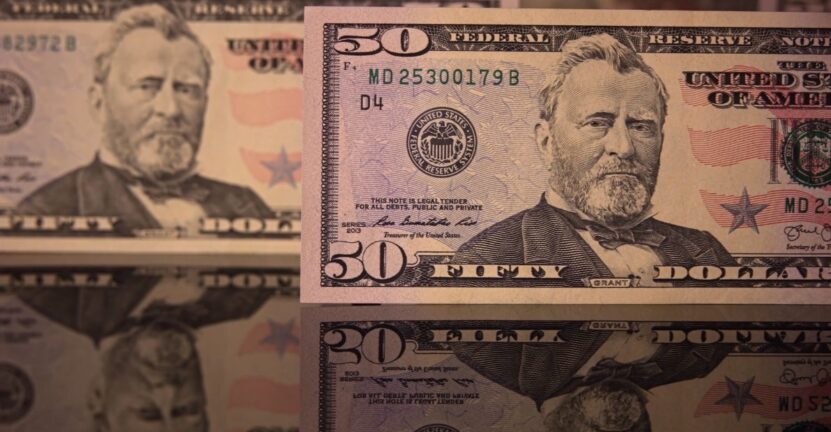 Take Your Sister on a Date
Having sister dates is not just for grown-ups! Even young sisters can enjoy this tradition. While mom shops, let the sisters browse the aisles of a store they like and explore the latest fashion trends together. If they're old enough, they can even treat each other to a Starbucks drink. As you both grow older, make sure to continue the tradition of taking your sister out for drinks or dinner. It's a great way to catch up, make memories, and strengthen your bond.
Go School Clothes Shopping Together
Transform a back-to-school clothes shopping trip into a bonding activity with your sister. Head to the mall and enjoy trying on jeans, shirts, and other outfits together. Look for backpacks, lunch boxes, and school supplies as well. As you both grow older, continue this tradition and involve your own kids, working together to prepare the next generation for academic success.
Embark on a Project Together
Embark on a DIY project with your sister and get your hands dirty together. Choose a project that needs to be done, whether it's painting a few rooms in your home or building something from scratch. Put on your overalls, order pizza, and uncork a bottle of wine to get started. Working together on a creative or crafty endeavor can be a great way to bond and create memories that will last a lifetime.
Start a Holiday Gift Giving Tradition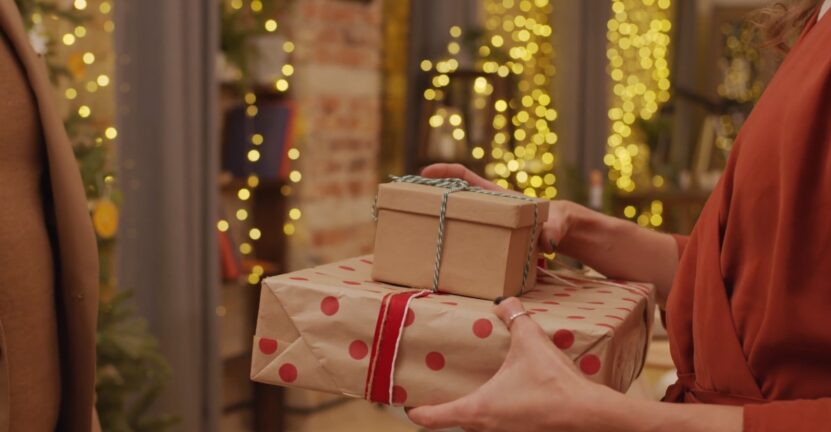 Parents who have daughters can start a special tradition when their kids are still young to foster a strong sisterly bond. They can take each sister shopping every year and let them choose one special gift for their sister to open on Christmas morning. This simple act of giving can go a long way in strengthening their relationship and developing a sense of thoughtfulness and consideration for one another. As the girls grow older, they are likely to continue this tradition and put time and effort into choosing meaningful gifts for their sisters during the holidays.
Go Christmas Shopping Together Each Year
The holiday season is the perfect time for sisters to bond over Christmas shopping. Leave the kids with their other parent, grab your coat, wallet, and list, and hit the stores together. Spend the day picking out gifts for your loved ones with your favorite person by your side. Take a break mid-way to enjoy a warm cup of coffee or cocoa, and soak up the festive atmosphere with your shopping sis. It's a great way to make memories and strengthen your sisterly bond.
Do Family Pictures Together
Don't let the tradition of family photos fade away as you and your sister grow older. Keep the bond strong by scheduling annual family photo sessions. Hire a photographer and decide on a different location, theme, or outfit color scheme every year to capture the growth and development of your families. This bonding activity will not only help you create cherished memories with your sister but also ensure that the tradition of family photos lives on for generations to come.
Adventure Bonding Activities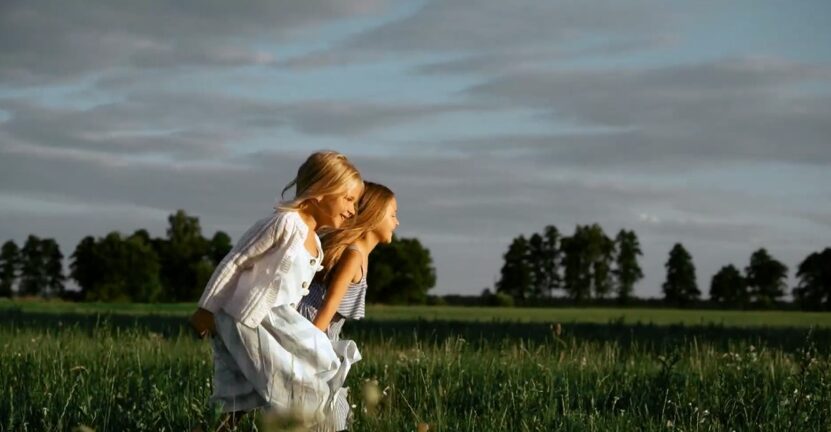 Your sister is the one who will always be there to hold your hand and tell you that everything is alright when life becomes scary and unpredictable. In honor of this aspect of the sisterly bond, consider bonding over an adventurous activity, something that you might only feel comfortable doing with the person you trust the most in the world.
Ride Rollercoasters
Create unforgettable memories and strengthen your bond with your sister by experiencing new adventures together. Conquer a hiking trail, go bungee jumping or skydiving, or even try a new cuisine. Trying new things with your sister will not only provide excitement and adventure but also create a lasting bond that will remain with you for life. No matter what the future holds, you'll always have these shared experiences to look back on and cherish.
Hike to Somewhere Beautiful
Take a break from the hustle and bustle of everyday life and reconnect with your sister through the beauty of nature. Hiking is a wonderful way to exercise both your mind and body, and it creates the perfect setting for bonding. Discover new trails, take in breathtaking views, and use this opportunity to catch up and share updates about your lives.
Take a Unique Class Together
Embark on a new adventure with your sister and discover new things together. You both may have different interests, but that shouldn't stop you from finding common ground and learning something new!
Take up pottery, try out salsa dancing, or take a yoga class together. It doesn't matter if neither of you is particularly skilled in what you try – as long as you're having fun and doing it together, it will be a great experience.
Try Camping
Spending time in the great outdoors is a perfect way to unwind and bond with your sister. Pitching a tent, building a fire, and enjoying nature's serenity while camping can be an excellent way to escape the hustle and bustle of everyday life.
Whether you're sitting around the campfire sharing stories or exploring the wilderness together, camping is a fantastic way to make unforgettable memories and strengthen your bond with your sister.
Go Matching
As sisters grow older, the opportunity to create new traditions arises. For those who are open to a permanent show of sisterly love, consider getting matching tattoos. If tattoos are not your thing, consider purchasing matching jewelry pieces.
Wearing these items will always serve as a reminder of the strong bond you share with your sister.
Connect to Your Heritage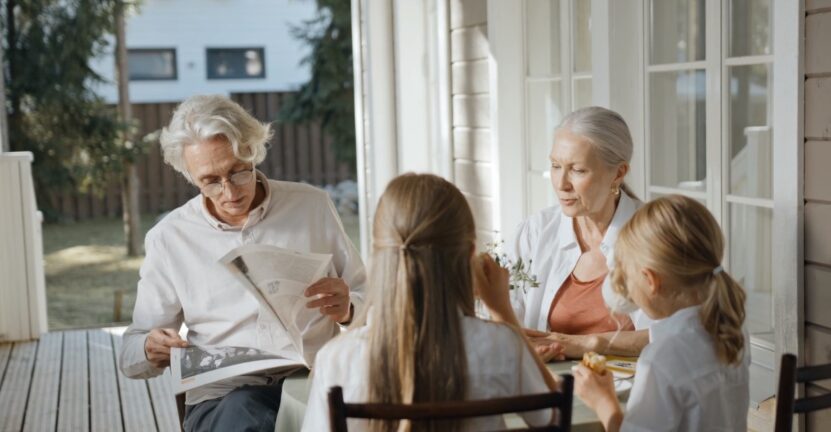 The two of you share so many fond memories from your childhood. Rifle through old photo albums and keepsake boxes from yesteryear and create side-by-side scrapbooks.
They don't have to be identical, but some pages will be sure to replicate each other.
Even if your sister scrapbooks diverge, you can bond while shopping for materials and assembling your pages.
Make sure to both dedicate a page in your book to your sister. Include a few sweet quotes and other sister quotes that illustrate your bond and your love for each other.
Make a Sister Scrapbook
Looking back on old memories can be a great way to strengthen the bond between sisters. Take a trip down memory lane by going through old photo albums and keepsake boxes, then create side-by-side scrapbooks to preserve those cherished moments.
Even if the scrapbooks turn out to be different, the act of working on them together can be a bonding experience. Don't forget to dedicate a page to each other and include sweet quotes and sister sayings that express your love and appreciation for one another.
Create a Favourite Family Dish
Explore your family's culinary traditions with your sister by going through your grandma's recipe book and finding a special dish that has been passed down through the generations.
Whether it's an apple pie for the holidays or a homemade lasagna, choose something that reflects your cultural heritage and family traditions.
Spend time in the kitchen with your sister preparing the dish, and invite other family members over to enjoy the meal and create new memories together.
Visit a Place Unique to Your Family
Delve into your family's past and explore your roots together with your sister. Discover where your great-grandparents lived or where they came from. Learn about the places your grandparents and parents grew up in, and find a location that has significance to your family history.
Take a trip to this place and explore it together, connecting with your familial heritage and creating memories with your beloved sister. Do some research beforehand, and share your findings with each other to enhance the experience.
Visit an Elderly Relative Together
Spending time with elderly family members is a great way to connect with your family history and learn about your heritage. If you have older parents, grandparents, or great aunts or uncles, consider visiting them regularly with your sister.
They will appreciate the company and enjoy seeing the two of you together. This will also give you the opportunity to hear stories from their past, learn about your family history, and create new memories with your loved ones. It's a wonderful way to connect with each other while also connecting with your family's roots.
Recreate Funny Photographs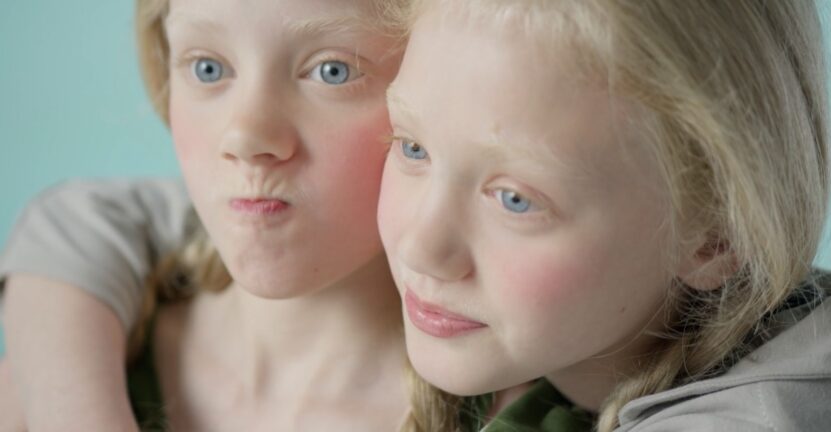 Spend an afternoon recreating some of the classic pictures your parents have of the two of you in the goofiest situations.
With each photo you recreate, you'll be transported back to a special moment in your childhood, and you'll both have a good laugh.
It's a great way to bond with your sister while reliving some of your favorite memories together.
Learn More About  Family Tree
Explore your family history and heritage with your sister by doing a genetic analysis or researching your ancestors.
There are websites such as ancestry.com or myheritage.com that can help you uncover information about your family tree, DNA, and historical records.
By learning about your shared heritage, you and your sister can deepen your connection and gain a better understanding of where you come from.
The Beauty of Sisters Bonding
A sisterly bond is truly special and cannot be replaced by any other relationship. Sisters share a unique bond that is built on a lifetime of shared experiences and memories. Whether it's silly childhood games, teenage heartaches, or adult triumphs, sisters are there for each other through thick and thin. To honor this unbreakable bond, here are a few meaningful quotes for sisters:
"A sister is a gift to the heart, a friend to the spirit, a golden thread to the meaning of life." – Isadora James
"Sisters may drive you crazy, get into your stuff, and irritate you. However, if anyone else dares say so, a sister will defend you to the death." – Unknown
"Sisters share a bond that lasts a lifetime. They are a friend, confidant, and partner in crime all rolled into one." – Unknown
"Sisters are different flowers from the same garden." – Unknown
"A sister is someone who listens when you talk, laughs when you laugh, and holds your hand when you cry." – Unknown
These quotes for sisters are a great way to express your love and appreciation for the special bond that you share with your sister.
Some More Fun Activities
Go to the movies
Play a board game
Write and sing a song together
Go for a long walk
Order pizza from your favorite restaurant
Make a fancy dessert
Play volleyball in the backyard
Sit in the hammock and talk about the future
Work out together
Go into each other's closets and create a crazy outfit
Go bowling
Go rock climbing
Make a stupid video and post it on YouTube
Work on a puzzle
Play a card game
Go sledding
Go Ice Skating
Go kayaking or rafting
Go on an excursion to a local museum
Change the words to your favorite song
Shoot baskets
Learn to juggle
Make balloon animals
Make chocolate-covered pretzels
Hit the beach or pool
Make lemonade
Build a sand castle
Wash the car
Go on a boat ride
Find treasures on the beach
Go skateboarding or in-line skating
Go to a sporting event
Conclusion
Having fun at home with your sister is a great way to bond with your sister.
With any of these activities, you are sure to have a blast with your sister, whether she is your older sister or your little sister.
And the best part of the fun is that you also get to bond and grow closer with your sister.